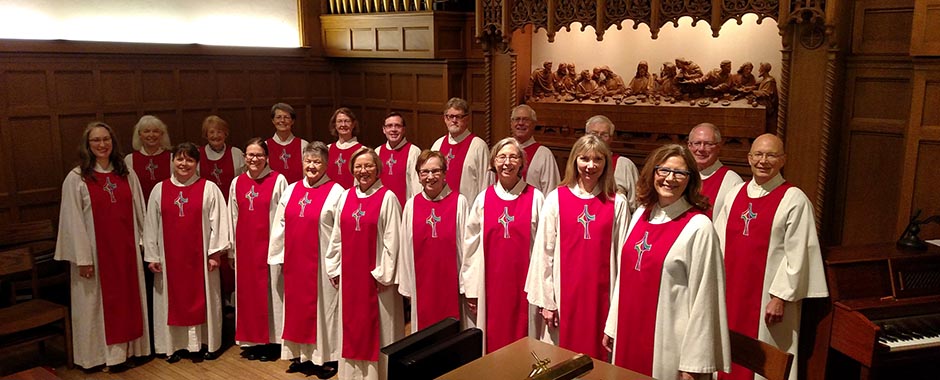 Music is important at Hope Church, and there are many opportunities to participate beyond the pews.
Chancel Choir
The Chancel Choir sings every Sunday at 11 a.m., September through May, directed by Brian Carder. The choir provides leadership with liturgical song and anthems. Singers from high school through adults are welcome to join any section. Rehearsals are Sunday mornings at 9:40 a.m. and at 7:00 p.m. on the first and third Wednesdays of the month.
Carillon Bell Choir
The Carillon Bell Choir is fun, good exercise, and social interaction that promotes working together. There are new techniques to learn, new music to sight-read, and the joy of participating in meaningful worship. Rhonda Edgington directs this group of high school and older ringers.
Instrumentalists
Several times a year, instrumentalists are needed to accompany the Chancel Choir or participate in special services. We value the talents of our members and encourage musicians to share their skills in worship. If you're interested, let Brian Carder know about your talent!