Coming Home at Think Hope: May 17
Lois Maassen, Community Ministry Chair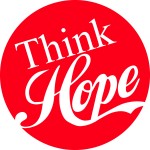 Please mark your calendar for the evening of May 17 to attend Think Hope. Our theme this year is "Coming Home," and the event will benefit Lakeshore Habitat for Humanity, which builds homes in partnership with low-income families. Entertainment for the evening is folk music (including some sing-along!), especially in tribute to Pete Seeger, who died in January but was an important voice for social justice as well as a legendary songwriter.
As in previous years, the event will include a silent auction of items that reflect the creativity and talents of our members and friends. Past-year items have included hand-sewn grocery bags, knitted shawls, babysitting and carpentry services, original artwork, and garden plants. The possibilities are as endless as our creative energy!
Start planning and crafting now; tickets will go on sale in the Gathering Area and through the church office on April 17. Auction items may be delivered to the church between May 4 and 11.
Plan to join us for an event that is fun fellowship, a celebration of our collective gifts, and to benefit Habitat's work in our community!