E-Waste Recycling Event – May 17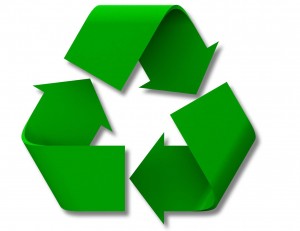 Caring for Creation will be joining with CompRenew, Holland BPW and Consumer's Energy for an Electronic Waste Recycling Event on Saturday, May 17 from 8:00 a.m. – noon at the BPW facility on Hastings Avenue.
Most any type of small electrical or battery powered item is acceptable, including computers, monitors, printers, speakers, (and cords for all those), radios, cd and dvd players, telephones, small kitchen appliances, and televisions. A complete listing of accepted items can be found here.
Caring for Creation will receive 4 cents per pound of waste collected. In addition, large working appliances such as refrigerators, freezers, air conditioners, and dehumidifiers are eligible for rebates from HBPW and Consumers.
There are several ways you can help with this project:
Volunteer to help for a two hour shift at the Hastings Avenue collection site or as part of a crew that will be collecting items for Hope Church members and friends. Email Ben Sikkink at bsikkink [at] comcast.net or sign up in the gathering area if you can assist in this way.
Tell your friends, neighbors, and relatives about it and join together to bring items for recycling. Share on Facebook.
If you are unable to take the items to Hastings Avenue yourself, call or email the church office by Thursday, May 15, and we will make arrangements to pick them up.
If you have only small items, (a grocery bag full or less) bring them to church on May 4 or 11 and members of Caring for Creation will collect them there.