First Sunday of Advent: December 3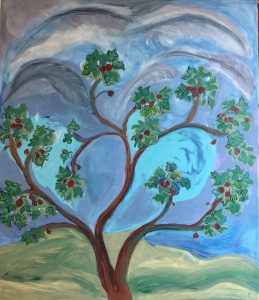 "From the fig tree learn its lesson…"
Mark 13.28
8:30 am Early Worship
9:40 am Adult Education
11:00 am Worship, Communion
4:15 pm Jubilate Choir Rehearsal
5:00 pm Children – Crafts
Preschool* through 5th grade will make crafts for the Advent and Christmas season. *Young children should be accompanied by an adult or an older sibling.
5:30 pm Advent Evensong Service
Advent Evensong is a candlelight service of evening prayers incorporating song, prayer, testimony and scripture. We begin the season of Advent mindful of the longing in our hearts for God's shalom. How do we live in hope when life seems so far from God's vision of peace? We light a candle, we sit together, and we keep looking for Christ in the darkness.
6:00 pm Supper & Lighting of Advent Candles
A simple meal will be provided after the Advent crafts and activities.
Bus Ministry: On Dec. 3, there will be a second bus pick up at 5:10 pm at Freedom Village, and 5:15 pm at Warm Friend.
DOWNLOAD ADVENT INFORMATION SHEET
~Original Advent artwork by Kari Miller Fenwood