High Hopes Fair Trade Coffee and Chocolate Fundraiser: Dec. 6 & 13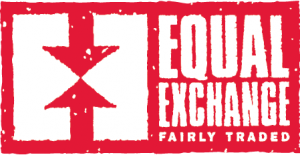 Are you looking for tasty and high quality gifts for the holidays? High Hopes is selling fair trade coffee and chocolate from Equal Exchange this Advent as a fundraiser!
Equal Exchange's mission is to build long-term trade partnerships that are economically just and environmentally sound, to foster mutually beneficial relationships between farmers and consumers and to demonstrate, through ther success, the contribution of worker co-operatives and Fair Trade to a more equitable and sustainable world.
On two Sundays, Dec. 6 and 13, you will be able to purchase bags of coffee for $10, and chocolate bars for $4 in the gathering area.
All proceeds will fund High Hopes and their mission projects for this year. Help support our youth!