Kids Hope: May 2018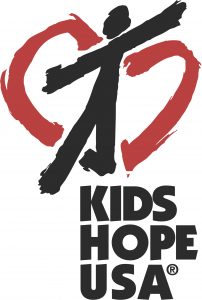 I can't believe it is May already. Maybe that is because April was so wintry (of course I am writing this the 3rd week of April and there is some hope for Spring like weather yet:) One thing this time of year means for Kids Hope is that there is lots to do. I thought I would let you in on some of our Kids Hope happenings so you would get an idea of some of the things going on. The 3rd week in April saw the Kids Hope National Office in Zeeland host an event for all the Directors. This way we keep informed on what's new with Kids Hope and some of the future plans down the road. The founder of Kids Hope was the main speaker and his encouraging words always make one thankful that we serve such an awesome organization.
Also in April we had a bowling event. Mentors and their students stood side by side at the Bam bowling alleys and did their best to bowl down the middle and knock as many pins down as they could. Some of us admitted that the bumpers on the side came in handy when our balls had a mind of their own. If the bowling wasn't a highlight then the pizza and drinks we had sure were. There were a lot of people thankful that this event returned this year after a 1 year hiatus.
Following that event we began planning our Teacher Appreciation Breakfast that takes place at 7:15am (yes that is early!) on May 1. Mentors help contribute some of the items for this and Bev (Third Church Director) and I bring the rest. We get there early to set up and then enjoy seeing the teachers' excited faces as they join us for breakfast in the teachers' lounge at Vanderbilt. Soon after that is Tulip Time in Holland and although we do not mentor that week, many of us attend the Thursday Kids Parade to look for the Vanderbilt School procession and wave to our kids. I got to admit that I love parades and this is one of my favorites.
The month of May concludes with our yearly Kids Hope Celebration, which is being held at Hope Church this year. This is an event that invites the whole family of our Kids Hope students for a dinner followed by an Award Ceremony. During the ceremony we call each child up individually and they are joined by their mentor and the mentor's prayer partner. Each child gets an award certificate signed and commented on by their mentor and they also receive a book. If you have ever been a part of this you will know it can be a spirited time and the cheers of "Hip Hip Hoorah" are heard each time a student is recognized. The other wonderful thing about this event is the opportunity our mentors have of sitting at the same table of their student and family. This gives our mentors time to share some stories about their mentoring times with the families and an opportunity for them to get acquainted even more.
Our last day of mentoring is May 25 but I know that some of or mentors find a way to keep in touch over the summer. I will keep busy with year end school meetings, evaluation of our program and wrapping up the files that are kept for each child. Before long it will be August which begins the start up for the 2018/2019 school year.(and recruitment of new mentors!) Busy, busy, busy but a great way to end another successful Kids Hope year! Thanks be to God.
~Vicki Rumpsa, Kids Hope USA Director