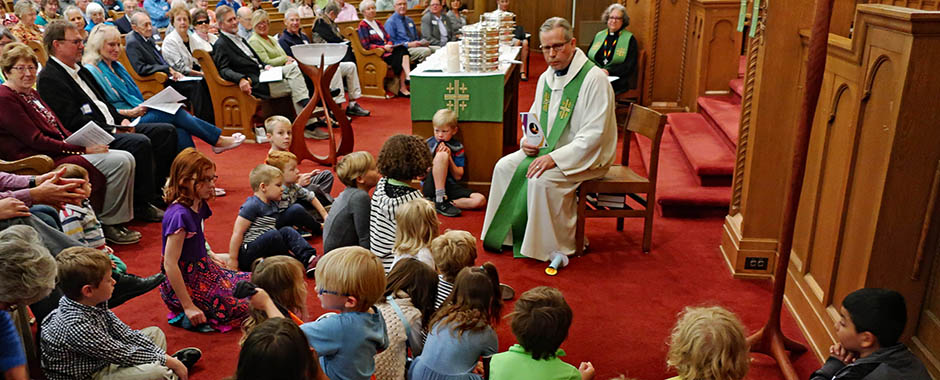 OUR FAITH
Hope Church is called by God and equipped by the Holy Spirit to be a witness to the unity, reconciliation and justice given in the saving grace of Jesus Christ.  These touchstones drawn from the Belhar Confession give voice to the historic Christian faith in our time and place.
"If anyone is in Christ, there is a new creation! God has reconciled us to God through Christ,
and has given us the ministry of reconciliation." II Corinthians 5:17-18
OUR MISSION
Hope Church affirms these values to be at the core of our calling:
TO GROW IN FAITH: We seek to grow not only in numbers but, most importantly, in depth of Christian commitment.  We seek to identify and engage each person's particular gifts and to direct all our gifts in faithfulness to God's Word.
TO PIONEER: Founded as a pioneering congregation, Hope Church is willing to experiment courageously and to press ahead in new directions.  We continue to seek creativity and excellence in worship, nurture, governance, and outreach.
TO BE OPEN: We celebrate and proclaim God's welcome of all people.  Hope Church is blessed and strengthened by the rich diversity of background, race, gender, sexual orientation, culture, gifts, and interests present among and around us.
TO LEAD IN CHRISTIAN ACTION: Hope Church is committed to service, both locally and worldwide, and we support the work of justice and compassion by all people of good will.  We serve both as a congregation and individually through our daily living.
"There are varieties of gifts but the same Spirit, varieties of service but the same Lord,
varieties of working but it is the same God who inspires them all in every one. To each
is given the manifestation of the Spirit for the common good."  I Corinthians 12:4-7
OUR THEMES
As we look forward, Hope Church has discerned God calling us to these themes to guide our ministry as we live into our faith and mission:
to provide provisions for the journey
to welcome all
to connect with and witness to the community
to engender deep engagement with one another
 "A living hope through the resurrection of Jesus Christ"  I Peter 1:3