Second Sunday of Advent: December 10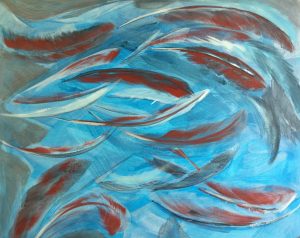 "…and the elements will be dissolved with fire, and the earth and everything on it will be disclosed." 2 Peter 3.10
8:30 am Early Worship
10:00 am St. Nicholas Breakfast
This will be a time to remember the traditions of St. Nicholas and share breakfast in the Commons. There will be a special gift for each child and a gift to share with others!
11:00 am Worship
4:00 pm Advent Organ Recital
Rhonda Edgington's concert this year will include advent and Christmas themed solo organ works, congregational hymns, pieces for flute (played by flutist Julie Sooy) and organ, and a trio for soprano, flute, and organ by French composer Frank Martin. Childcare will be available.
4:15 pm Jubilate Choir Rehearsal
Bus Ministry: On Dec. 10, there will be a second bus pick up at 3:35 pm at Freedom Village, and 3:40 pm at Warm Friend.
DOWNLOAD ADVENT INFORMATION SHEET
~Original Advent artwork by Kari Miller Fenwood