Think Hope: "Coming Home" for Lakeshore Habitat
Lois Maassen, Community Ministry Chair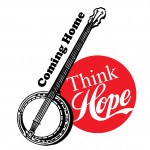 Looking for an evening of entertainment—and for a purpose? Join us for Think Hope, our annual fellowship and fundraising event, at 5:00 p.m. on Saturday, May 17.
The evening begins with hors d'oeuvres and the opportunity to bid on fabulous items representing the gifts and talents of the Hope Church community. We'll gather for dessert and a program of folk music, including some performances and plenty of sing-along opportunities.
Proceeds from the auction will benefit Lakeshore Habitat for Humanity, which partners with low-income families to build or restore houses. As we heard from Jack Zandstra, executive director of Habitat, at a February adult education presentation, helping families move from rental housing into home ownership gives families stability and opens rental properties in our community.
Tickets will be available in the Gathering Area and church office starting April 27 for $12 per person. Donations to the auction are also welcome:
Think about what represents your gifts, which could include handcrafted clothing, household, or gift items; certificates for homemade food or services like babysitting, landscaping, or carpentry; artwork you've created; or much more. The possibilities are as unlimited as our creative energies!
To donate, pick up and complete a form from the Gathering Area or church office. Deliver your item between May 4 and 11. If your item is perishable or not quite complete, submit the form by May 11 so we can plan for display space.
We hope you can join us for this celebratory evening of fellowship and fun!