Transition Time for Living Hope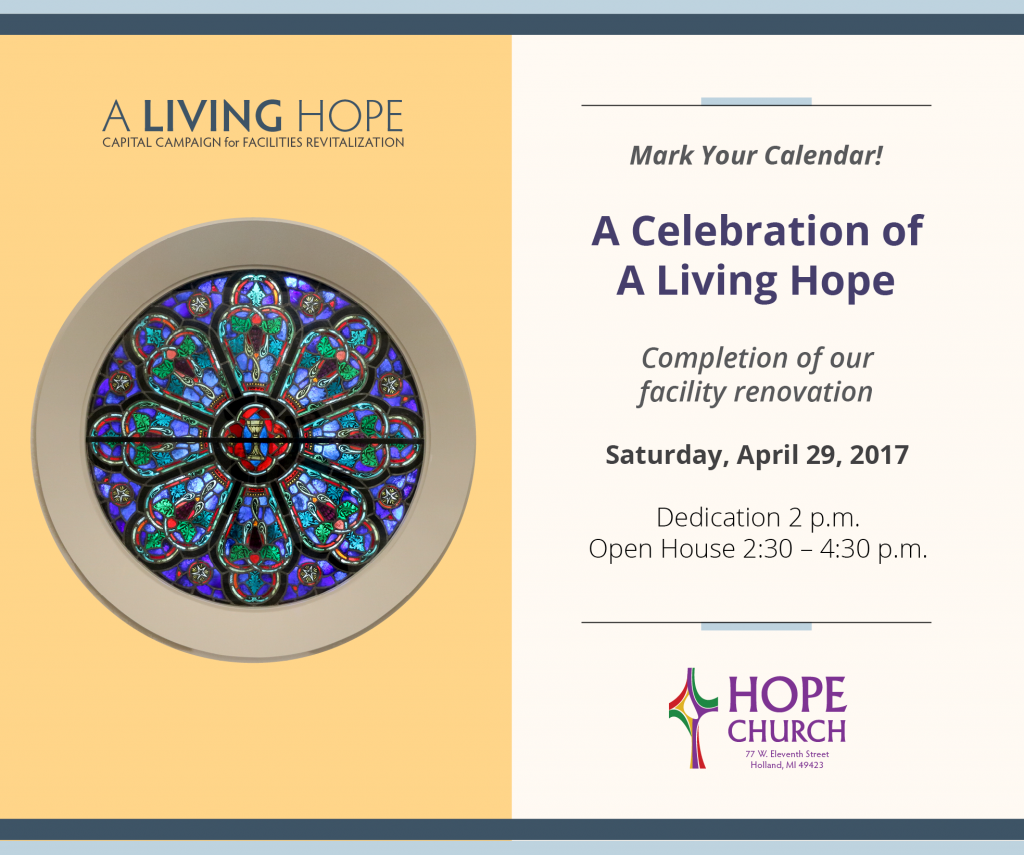 February marks a significant change in cadence in the Living Hope renovation project. Much of the actual construction work will look or be complete; in addition to final construction details, we'll be testing systems like lighting and HVAC controls, receiving inspections, and applying for occupancy permits. By the end of the month, we hope that everything that can be completed during the winter is. We know we'll come back with the arrival of Spring to the 11th Street entrance stairs, final air conditioning system set-up, and landscaping.
During February we'll also receive delivery of new furniture and coordinate its installation. Church staff will also have some disruption as they move into new offices, designing new routines, organizing new storage areas, and, no doubt, uncovering some unintended consequences! Your patience and support as we navigate this part of the project will be appreciated! There will be opportunities for volunteers to help with final cleaning and moving; if your name is not already on the list of those willing, contact the office.
And we trust you've marked your calendar for the celebration of project completion, scheduled for Saturday, April 29. The new facility will be dedicated in a service at 2 p.m., followed by an open house from 2:30 to 4:30, for which we hope to be joined by members of the construction team and our broader community.
~Lois Maassen, Project Team Leader
Living Hope Renovations Pun of the Month
Pastor Gordon: "I notice that the renovations include a new ramp for the chancel – are you in favor of that?"
Pastor Jill: "I'm inclined to say I am!"