Update on Unity Build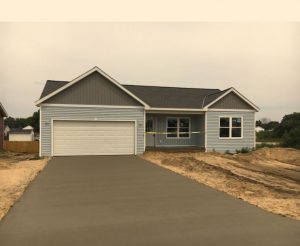 The Glidewell home is nearly complete! Kitchen and bath cabinets, appliances, sinks, and faucets have been installed. Watch the Hope Church Facebook page for the Open House and Dedication dates. Thank you for your support of Lakeshore Habitat for Humanity's 2018 Unity Build!
Do you know of a family that has an income, but needs some assistance in obtaining affordable housing? Refer them to Judi Hill, Homeowner Services Manager, 616.393.8001 x102, at Lakeshore Habitat for Humanity. Homeowner applications are being accepted.
~Anne Saliers, Community Ministry Member