Washington School Neighbors: Introduction & Community Engagement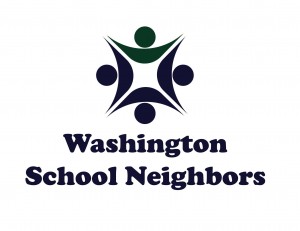 Hello everyone! My name is Kyle Boer and I may have run into you at Washington School Neighborhood events or at Hope Church. I hope I have been able to be blessing to you, as many of you have been a blessing to me. I am currently a student at Western Theological Seminary in the Dual-Track program. This is a program that results not only in a Master's in Divinity degree, but also in a Master's in Social Work degree. I hope to someday blend community engagement, psychology and theology in a way to further our Lord's will on this planet by helping people to discover what other people have to offer to God's kingdom. This may be by encouraging people to explore outside of their comfort zone, by self-discovery of our own internal selves and of what God is up to in an ever-changing world.
One of the projects I have been working on with Washington School Neighbors, alongside our board member Mark Edgington, is an Asset Library. What in the world is that? It is a library consisting not only of material goods but also of who we are, including hobbies and interests that can be used to engage with others, or trade skills (like carpentry, plumbing, painting or electrical to name a few). Mark has applied his skills in creating an online environment where those of us in the neighborhood can post and offer these trade skills, hobbies, or equipment to benefit each other. There is no reason to go to Menards to buy a new wheelbarrow when a neighbor may be willing to graciously offer their wheelbarrow, and maybe even their time, to help with a task. We are hoping that the Asset Library will foster an environment where neighbors engage with one another in whatever capacity they are capable or willing to provide.
The initial version of the Asset Library is coming soon, as we tie up some loose ends to make this an easy, and enjoyable experience. Upon its initial release, we hope to gather feedback about how the experience can be improved. The sign-up process will be quick and easy, accessible from the Washington School Neighbors website.
The idea of an asset library isn't entirely new: you have probably seen something like this in the form of small community-built take-a-book-leave-a-book sheds, or with different Facebook groups where people make requests and hope for a response. As mentioned above, we want to take this a step further by allowing people to offer their time and skills in addition to their material possessions. The website will make it easy to see all that is available at a glance, and similar to Facebook, we will include a way to request something that may not be listed.
Feel free to let your imagination run with ideas about how the library can be used, whether it be for something larger like a wheelbarrow, or something small like a video game. This is for the community and we hope it will be a reflection of the community by hearing from all who choose to participate. This can be critical analysis of the website in all areas, whether it be something like a website feature, the interface or technical/programming changes. We will do our part to help meet you there to make this experience for you and by you.
Thank you for your support of and involvement in WSN, and blessings to all of you.
~Kyle Boer, Washington School Neighbors Intern