Early Worship
8:30 a.m. in the Commons September through May, is a casual, participative service. People of all ages are encouraged to participate through music, story, art, drama, and weekly Holy Communion.
Sanctuary Worship
11 a.m. (10 a.m. in the summer, Memorial Day to Labor Day) is faithful to the liturgy of the Reformed Church in America. Music is an important part of the service, with traditional hymns and Taize responses sung with the accompaniment of the pipe organ. During the service, children are invited to participate in Children in Worship. A time of fellowship follows each service; the last Sunday of each month is "Pizza Sunday," when everyone is invited to gather over lunch.
While we'd love to see you in person, our 11 a.m. worship service is broadcast on WHTC (1450 AM), listen live each week. You can follow along using the liturgy for each week, which is posted on our website here. If you've missed a service, see our sermon archive to read the text or listen to the audio. You can also contact the office to obtain a CD.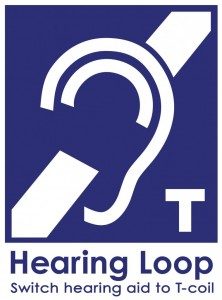 Hearing Assistance: Hope Church offers a loop system. Hearing aid wearers with a "T" (telecoil) setting can hear the service broadcast directly through their hearing aids. Others desiring hearing assistance may check out a portable receiver and headset.