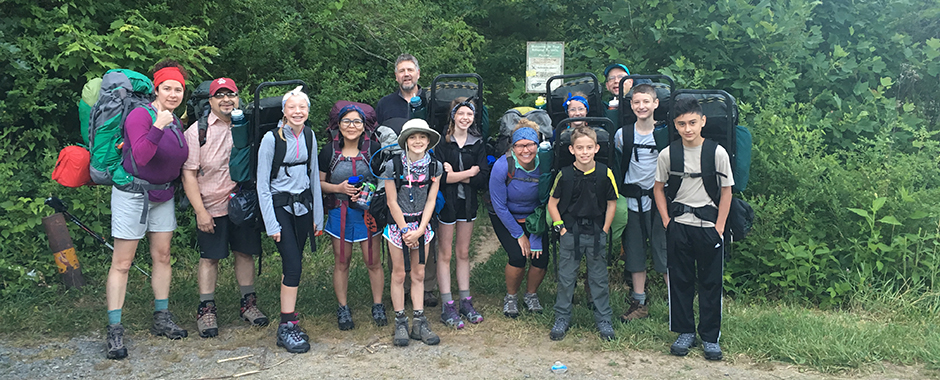 Assistant Pastor of Discipleship: Beth Carroll
cell: (616) 834-2611
email: bcarroll@hopechurchrca.org
Hope Church's Youth Ministry vision is that youth:
Have fun when they get together and realize that life in Christ is an adventure worth pursuing
Feel at home at church and in our group
Build strong bonds with each other and with leaders, crossing natural boundaries and comfort zones to create a safe space to be themselves
Make meaningful contributions to our community and the larger world through mission trips and service projects.
The Youth Ministry values a sense of adventure and fun, open communication and a safe space, and the integration of faith and life as part of everything we do. Together, we work to nurture faith, build character, create community, and engage in service.
Middle School Youth Group: Fish Club
Click here for the 2018-2019 Youth Schedule
Fish Club is a youth group experience for the 6th, 7th, and 8th graders of Hope Church and their friends. Fish Club seeks to provide a close Christian community of friends for our middle school students, while forming relationships with adult sponsors in the church. A variety of programming is offered to take a close look at ourselves, our faith, and our world. Service projects are an important part of the group's community ministry as well. Fundraisers enable us to plan some very special events, like retreats, and  a trip to the Appalachian Trail. All middle school youth are welcome!
High School Youth Group: High Hopes
Click here for the 2018-2019 Youth Schedule
High Hopes is a youth group for 9th – 12th graders. There are a variety of social, service, and learning opportunities throughout the year. The activities are designed to build and strengthen relationships among the youth and sponsors as part of a community of faith. There will also be fundraising for a mission trip planned for the summer and service work right here in our community. All high school youth are welcome!
6th and 7th Grade Church School
The class follows Crossings, God's Journey With Us, which is published by Logos Productions. Crossings uses eight key Biblical themes as a foundation and uses these themes to frame the larger Biblical story. This enables young people to understand the value of life in community with God and the church. This class is led by Pastor Beth Carroll. The class meets twice a month during the 11 a.m. worship service, leaving with the Children in Worship and meeting in the Youth Room.
G.I.F.T. (8th and 9th Grade)
G.I.F.T. (Growing in Faith Together) Class is a focused time for participants to explore faith in God and their connection to the church and faith. The group often visits other places of worship and ministry. Some might call G.I.F.T. a "confirmation class," but this is a bit different. Some participants will be led to make profession of faith in Christ at Hope Church, but it's not required. Each person will sort through that step when the time comes. The broader idea of G.I.F.T. is that it is a unique experience at an important age to deal with issues of faith and life as a part of the church. This class is a two-year experience led by Pastor Gordon Wiersma. The class meets Sundays at 9:40 a.m. in the Youth Room.
High Hopes Unshowered: 10th through 12th Grade Sunday Morning Gathering
This group meets with Pastor Jill Russell and Pastor Beth Carroll for Bible study, fellowship, and prayer. A three-year cycle leads each student through a year of thinking about their faith (theology), exploring how to live their faith in very practical terms (Christian practices), and how to sustain a lifelong commitment to study of God's Word (Bible study). The approach is interactive and relational. Journal writing, singing together, praying for one another, and study are all woven together in this one-hour gathering that meets September through May. All 10th – 12th grade students are welcome, showered or not! The group meets the third Sunday of each month at 9:40 a.m. in the Youth Room.